Best Web design ideas to inspire you
If you have hired one of the best and talented web design services, then they must want to know your suggestions, additions, and some Best web design ideas. Well, they should, as they are designing the website for you and your business. If you are clueless about it, then you may end up with a website that won't feel like your own and will not have what you want on your business website.
Not just web design services, but you should also know some of the Best web design ideas for your website. As it will make the process easier, will give you a clear mind on how you want your website to be.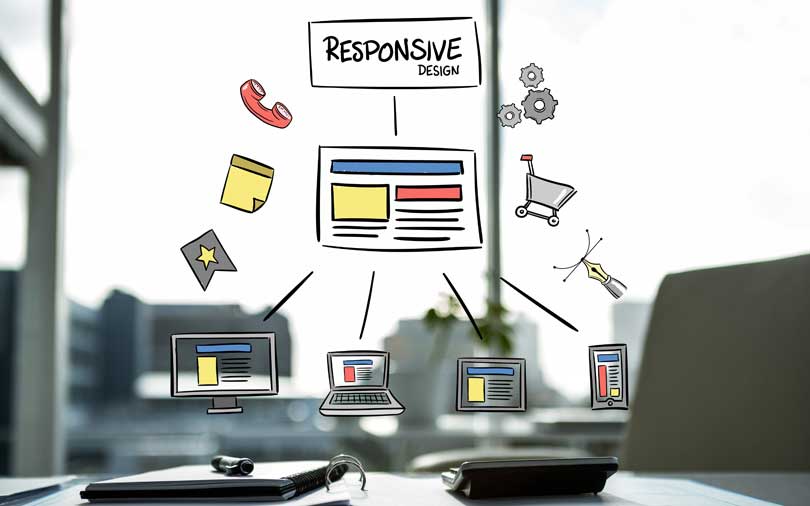 Some suggestions to pick Best Web Design Idea -
Be a minimalist when it comes to Best web design ideas
You will see a bunch of web design ideas, and every idea will seem like the Best web design idea, but don't let yourself get carried away with them. When it comes to modern web designing, less is more.
A minimalist design looks more modern and premium. Follow a designated colour palette with a combination of only 2-3 colours, don't go overboard and release a rainbow on your website, as it will give your website a confusing look. Keep in mind, do not be afraid of white space, as it increases the focus of visitors, which is a good thing.
Pay attention to your content
Content is king, and we have been hearing this for a lot of time. You may know that Google pays utmost attention to the content of your website. That is why you need to pay the utmost attention to your content.
It is not just about writing a good piece of content for your visitors, but also, how you represent it on your website. Choose readable fonts and colours. Also use as much as images, gifs, and media, as you can, maybe use the Pinterest board for better appearance and digital presence. Writing a good piece of content is important, so is the representation of it on your website. It is one of the Best website design ideas.
Let images speak
As we said, use more images on your blog for better understanding and engagement, but they have to be more than just the image of an object or a person. They should represent the idea and brand you have. Stop using stock photos, or try to find better stock images. If it is possible, hire a part-time photographer to click pictures that can speak to your customer, just like your content.
Don't limit the use of images just to blogs and the homepage of your website, keep them constant throughout your website for better interaction.
Mobile-friendliness should be your priority
Google gives priority to mobile-friendliness of a website, so should you. The number of mobile searches has gone up drastically in over ten years. That is why Google has been giving an upper hand to websites that work great in mobile phones.
While working with web design services, start with a mobile site, and pay attention to each detail. Remember, most of your targeted customer base is accessing your website on their mobile phones.
Interactive scrolling
One of the Best web design ideas, interactive scrolling has been the most talked-about design trend in the website design industry. Scrolling is no longer a way to navigate through your website. It has become a way to keep visitors interested in a website.
As your web design agency to provide you with interactive scrolling on your website with zoom in, zoom out feature, other animated and interactive scrolling transformations.
Look, there are so many ideas, and each idea seems like the Best web design idea. If you have some more fun and innovative web design ideas, then do share with us, because we at TechSetup believe in your contribution and healthy communication with us to provide good quality of work.
Read ahead - Top 5 creative website design trends of next decade