Easy Navigation
A website that is difficult to navigate can be a nightmare for your users, and will surely kill all the traffic to your website. For an ecommerce website, a search function that is intuitive for the users becomes extremely important, so as to make the website easy to navigate.
Your customers should be able to find what they are looking for, and find it quickly; or they will go away to shop elsewhere. In the end, it won't matter what unique things you're selling, but what will matter is the ease of navigation and access on your ecommerce website.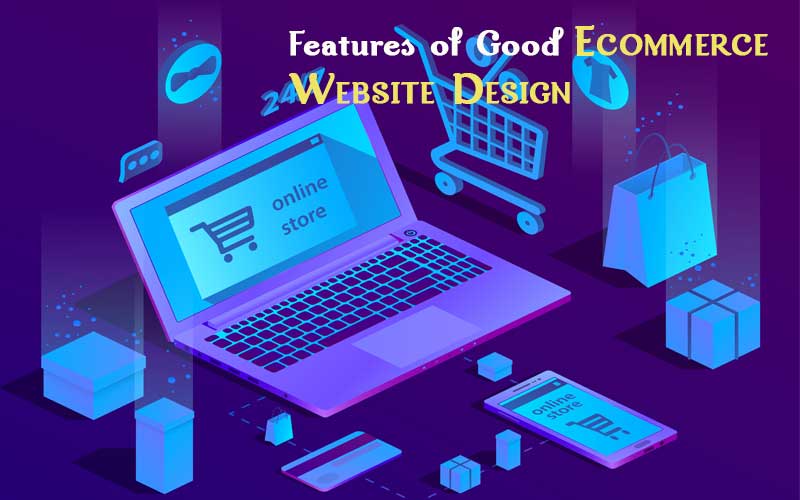 Responsive Design
You must have come across websites on your mobile device that looked weird and cut-off at places, or had overlapping elements. Such problems occur because of a lack of responsive website design.
To put it simply, a website that is optimized for both desktop and mobile devices has Responsive design. So, all the images, fonts, elements, and links look right, in a way that they actually should, instead of appearing jumbled, mismatched, unresponsive or scattered on the screen.
Accurate Typography
Typography is of the utmost importance for all ecommerce websites. If there are some typing errors in the names of products, for example, the customer might not be able to find the product on your website! It is also always ideal to check all your spellings, otherwise your customers might feel that your site is unprofessional or confusing.
Some brands also make a common error of using images that have embedded text. If the text is in the image itself, the search tool of your website and other search engines will not be able to read it! This means that your users would not be able to search for it, and even the search engine optimization will take a hit as you will miss out on writing some valuable keywords. Many brands and sellers frequently make this error on ecommerce platforms like Flipkart, Amazon, eBay, etc.
It is advisable to use images that contain an alt text, captions, and a descriptive write-up of the item showcased in that image, so that you can effectively optimize your keywords and also reach your users!
Quick Loading times
It is the era of lightning-fast speeds, and every user wants your website to load in a jiffy. Your customer will probably run away from your website if it takes even a second longer to load. One of the biggest tech firms, Amazon, has estimated that even a 1-second delay in loading of their website could cost them more than a billion dollars in sales every year! Although not every company has such an operating scale, it still is absolutely essential to have a website that loads blazingly fast, because this improves your user experience and makes your customers return to your website frequently, which helps establish your ecommerce site as a successful business!
Marketing Plan
A marketing plan may not be part of your website, but it is indeed an essential task to do. To get users to your site, you need to market it and let people know about it.
Promoting your digital store to your present, future or past customers is absolutely essential. Search Engine Optimization (SEO) should be an integral part of your marketing plan, because good SEO practices makes your website rank higher on search engines. You should also integrate more marketing tools such as social media marketing and advertising through platforms like Instagram, Facebook, YouTube, and Twitter, along with paid searches, paid promotions on other websites & blogs, and more!